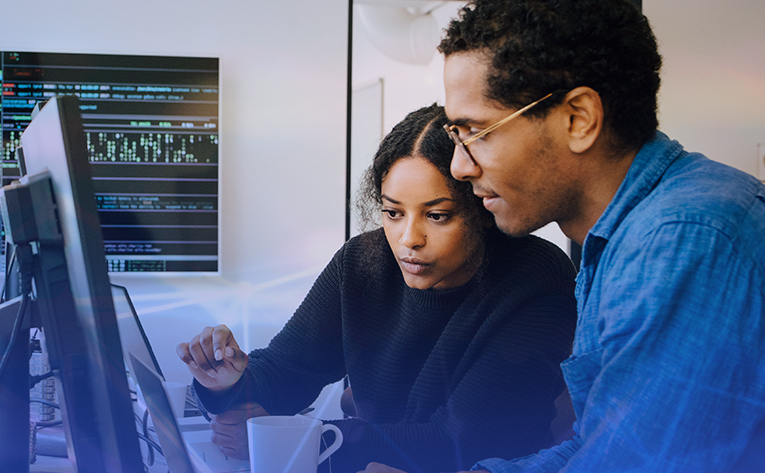 Focused on You and Dedicated to Your Goals
Let's navigate today's competitive market together! Your success is integral, and we aim to provide you with industry-leading IT projects within our Fortune 100 and 500 clients.
Find A Job
Areas of Specialization
We offer diverse project options, providing access to state-of-the-art technologies.
Explore our most recent project needs or contact our team to discuss what might be available to you.
Digital/Cloud Project/Program Managers/PMO, Digital Product Managers, DevOps, Mobile Developers--iOS/Android Developers, Digital/Cloud Application Developers: Cloud Platform/Front-end/Microservices, Digital UI/UX Engineers, BigData Engineers, Digital/Cloud Platform/ Infrastructure Engineers, Cloud Architects, Solutions Architects, Data Scientists/Digital Analytics, Agile/Scrum Masters
Java Developer, Java Architect, Python Developer, C#/.NET Developer, C++ Developer, Mobile Developer, Ruby on Rails Engineer, PERL Developer, SQL Developer, AngularJS Developer, Front End Developer, Test Automation Engineer, Scala Developer, Middleware Platform Engineer, UX/UI Designers, Web Design, Middleware, and other relevant technologies
ETL/Data Warehouse Specialists (Sybase, Oracle, Informix, DB2, UDB etc.), Data Warehousing & Data Modeling, Infrastructure Implementation, Administration, Security, & Support (LAN/WAN, Networks, Operating Systems & Servers including Unix & NT), Desktop Rollouts, Software rollouts, Upgrades & Support including Moves Adds Changes, Asset Management, Point of Sale Projects, and break & fix; Voice & Data
Process Re-engineering including Six Sigma, Lean Six Sigma, CMM, PMP, PMI, Change Management and Transformation, Business Analyst, Agile Scrum Master, Project Manager, Audit Analyst, Systems Analyst, Program Manager, Quality Assurance Analysis, Technical Documentation Specialists, Business Intelligence Software & Content Management Software Specialists (QlikView, Tableau, Cognos)
Financial Analyst, Quantitative Analysts, Market Data and Trading Floor Specialists Our ability to fulfill our client's IT business needs with quality candidates like you is the key to our success. Browse our current postings today and submit your profile for immediate consideration.